Steve Bannon Said Some Explosive Stuff About Trump's Closest Aides In A New Book
👀 👀 👀 👀 👀 👀 👀
Breitbart executive chairman and former White House chief strategist Steve Bannon called a meeting Donald Trump Jr. had with Russians at Trump Tower during the 2016 presidential campaign "treasonous" and "unpatriotic" in an explosive, yet-to-be-released book about the Trump White House.
Mandel Ngan / AFP / Getty Images
The Guardian reported Wednesday that it had obtained an early copy of Fire and Fury: Inside the White House, a highly anticipated inside account of Trump's presidency. The book's publisher said its author — columnist and media critic Michael Wolff — "offers a shocking fly-on-the-wall view of the people and inner workings of the West Wing."
The book, which is set for a Jan. 9 release, is based on more than 200 interviews with the president and members of his senior staff.
The Guardian said it obtained a copy from a bookseller in New England, and published some of Bannon's fiery quotes.
Wolff's publishers and Bannon did not respond to BuzzFeed News' request for comment. Breitbart News later cited the Guardian's report on the book without any denials or comments from Bannon.
"Treasonous," "unpatriotic," and "bad shit" are how Bannon described a June 2016 meeting in which Donald Trump Jr., Jared Kushner, and former campaign chairman Paul Manafort met a Russian lawyer who they believed had "incriminating" material about Trump's opponent, Hillary Clinton.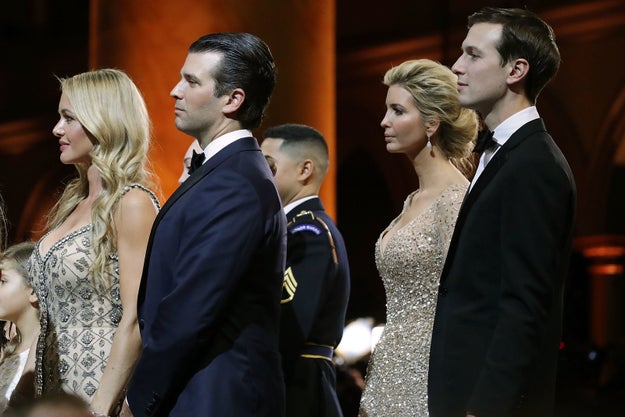 Chip Somodevilla / Getty Images
After the New York Times reported about the meeting that took place at Trump Tower in New York City, Trump Jr. was forced to release emails that revealed he was eager to meet with the Russians after an intermediary told him "this is part of Russia and its government's support for Mr. Trump."
However, he defended his actions, saying the meeting with Russian lawyer Natalia Veselnitskaya was "just a nothing." He said he didn't feel the need to inform the FBI of the possible attempt by the Russians to interfere in the US elections because he didn't think it was "shady" or a "danger to national security."
Trump Jr. then became a focal point of Special Counsel Robert Mueller's investigation into Russia's meddling in the 2016 election.
Commenting on the meeting, Bannon reportedly told Wolff, "The three senior guys in the campaign thought it was a good idea to meet with a foreign government inside Trump Tower in the conference room on the 25th floor – with no lawyers. They didn't have any lawyers."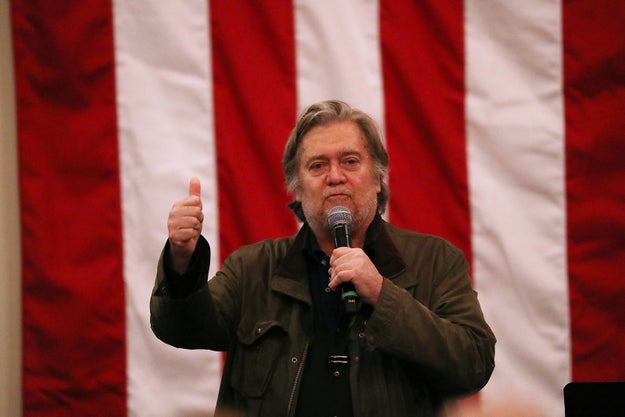 "Even if you thought that this was not treasonous, or unpatriotic, or bad shit, and I happen to think it's all of that, you should have called the FBI immediately."
Bannon said that such a meeting should have taken place in "a Holiday Inn in Manchester, New Hampshire, with your lawyers who meet with these people," according to excerpts published by the Guardian.
Joe Raedle / Getty Images
"They're going to crack Don Junior like an egg on national TV," Bannon said, referring to Mueller's investigation.
Saul Loeb / AFP / Getty Images
Since May 2017, Mueller's investigation has led to the indictments of four people — including Manafort, who pled not guilty to money laundering charges, and former national security adviser Michael Flynn, who pleaded guilty to lying to the FBI during the Russia investigation.
Bannon, suggesting that Mueller's investigation would implicate those involved in money laundering, said, "They're going to crack Don Junior like an egg on national TV."
"This is all about money laundering," Bannon told Wolff. "Mueller chose [senior prosecutor Andrew] Weissmann first and he is a money-laundering guy. Their path to fucking Trump goes right through Paul Manafort, Don Jr. and Jared Kushner … It's as plain as a hair on your face."
"This Kushner shit is greasy," Bannon said, referring to the $285 million loan that Deutsche Bank gave Kushner's family real estate company one month before the election.
Drew Angerer / Getty Images
"It goes through Deutsche Bank and all the Kushner shit," Bannon reportedly told Wolff. "The Kushner shit is greasy. They're going to go right through that. They're going to roll those two guys up and say play me or trade me."
In his book, Wolff reportedly explores Bannon's feud with "Javanka" — Kushner and Ivanka Trump. Former secretary of state Henry Kissinger is quoted as saying, "It is a war between the Jews and the non-Jews."
"They're sitting on a beach trying to stop a Category Five," Bannon said, appearing to refer to the Trump administration's handling of the Russia probe.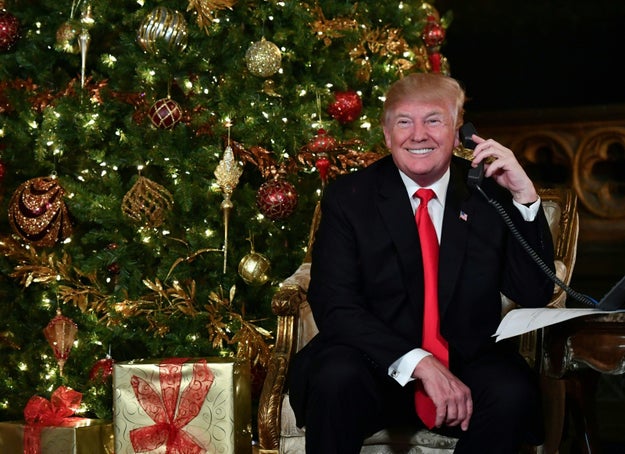 Nicholas Kamm / AFP / Getty Images
Bannon also suggested that Breitbart, a right-wing website, was not as "legitimate" as other publications.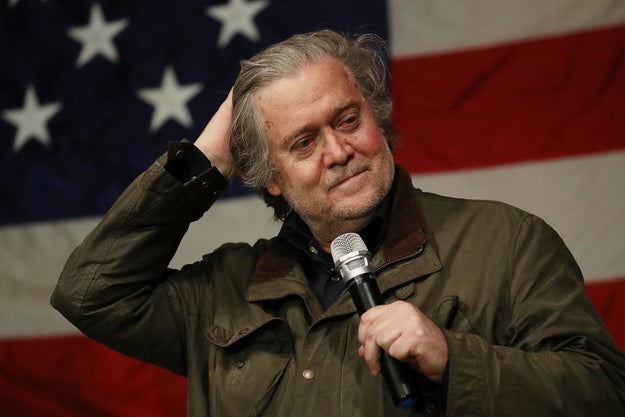 Joe Raedle / Getty Images
In the book, Bannon reportedly suggested that any potential information that could have come out from Trump Jr.'s meeting with the Russians should have been "dump[ed]… down to Breitbart or something like that, or maybe some other more legitimate publication."
Bannon returned to Breitbart as its executive chairman after his tenure at the White House. Led by Bannon, the publication was seen as crucial to helping Trump win the presidential election.
And one of Trump's oldest associates, Thomas Barrack, allegedly said, "He's not only crazy, he's stupid," about President Trump.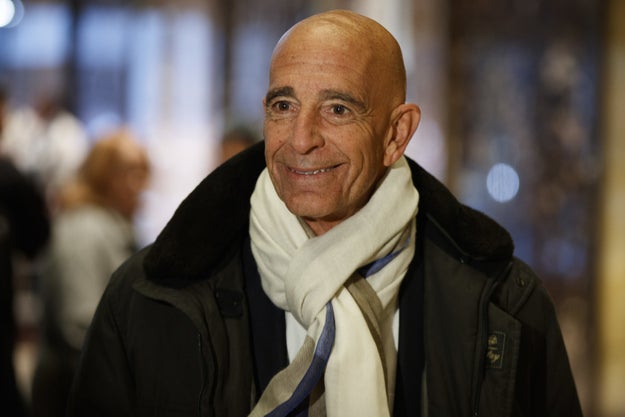 Evan Vucci / AP
Barrack, a billionaire and former chairman of Tump's inaugural committee, denied saying those words on Wednesday, telling New York Times reporter Maggie Haberman that the quote attributed to him in Wolff's book was "totally false."
"It's clear to anyone who knows me that those aren't my words and inconsistent with anything I've ever said," Barrack said, adding that Wolffe never reached out to him to check if the quote was accurate.
Source: buzzfeed
Steve Bannon Said Some Explosive Stuff About Trump's Closest Aides In A New Book